More than a trilogy, this fantasy series for a young adult audience follows the training of a young witch, Elodie, as she learn her craft and meets a fascinating cast of characters...
---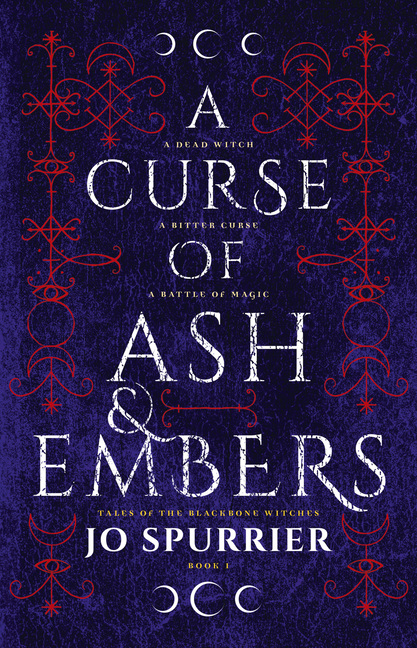 A Curse of Ash and Embers
Book 1 - Released October 2018
A dead witch. A bitter curse. A battle of magic.
Some people knit socks by the fire at night. Gyssha Blackbone made monsters.
But the old witch is dead now, and somehow it's Elodie's job to clean up the mess. When she was hired at Black Oak Cottage, Elodie had no idea she'd find herself working for a witch; and her acid-tongued new mistress, Aleida, was not expecting a housemaid to turn up on her doorstep.
Gyssha's final curse left Aleida practically dead on her feet, and now, with huge monsters roaming the woods, a demonic tree lurking in the orchard and an angry warlock demanding repayment of a debt, Aleida needs Elodie's help, whether she likes it or not.
And no matter what the old witch throws at her, to Elodie it's still better than going back home.
---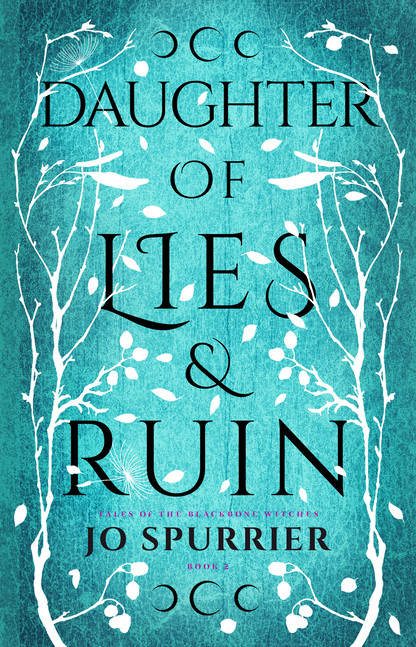 Daughter of Lies and Ruin
Book 2 - released September 2019
Why do the worst people sometimes make the best family? From the author of Winter Be My Shield and A Curse of Ash & Embers comes the next absorbing Blackbone Witches novel.
'If they didn't want to get turned into beasts and used to fuel a ritual, they shouldn't have attacked a witch. That's all there is to it.'
There's something strange brewing in this tinder-dry forest - a girl with a sword and a secret, a troupe of vicious bandits vanished without a trace, beasts that don't belong and a witch with a macabre plan. Elodie hasn't been learning witchcraft for long, but she knows enough to be worried, and the fact that her mentor Aleida wants to pack up and leave in short order isn't helping to settle her nerves.
Elodie just hopes to get everyone out of this mess unharmed, but it's looking more unlikely with every passing hour. And when the strange witch's ire falls on her, Aleida's wrath sparks a fire that threatens to scorch the earth itself ...